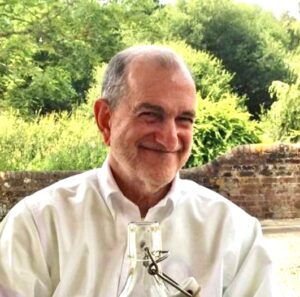 Richard Levin is an independent international and domestic arbitrator specializing in complex disputes, with a special focus on competition, antitrust, and IP cases. As a point of background he has dealt with international arbitration issues and cross cultural disputes for over 35 years, first as counsel and then as arbitrator. After serving as a law clerk for Hon. John C Godbold on the United States Court of Appeals, Fifth Circuit, Richard started his career as a litigator at Sullivan & Cromwell in New York, there he worked on complex international cases, mainly competition related.
Richard came back home to Dallas, Texas in the 70s and went to work at Akin Gump Strauss Hauer & Feld and he has worked there as a partner in litigation for almost four decades. A resume of his case highlights are contained in the tab Experience.
While at Akin Gump he has had some cases on the very cutting edge of the law, such as one of the first disputes under Chapter 11 of the NAFTA Treaty, and one of the first competition related international arbitrations.  In addition, he has been counsel for companies in nationwide and global criminal antitrust/competition matters, as well as follow-on treble damage claims.
Richard was also lead counsel for Exxon Mobil in the IP, competition, and tort related disputes involving the ownership of the mettalocene technology. He has been lead counsel for international and domestic companies in merger and acquisition competition related issues before regulators in the US and abroad.
In the past fifteen years, as counsel, he has won several cases where the amounts involved were in the billions of dollars and has won several disputes prior to trial, saving his clients enormous sums of money.
After so many years as counsel Richard wants to bring this expertise and devote his next phase to serving as an independent arbitrator as well as concentrating on his pro bono expertise as discussed below. This is best done as an arbitrator and lawyer not affiliated with a major law firm.
While he has practiced as counsel and arbitrator in a number of industries and types of cases, his main specialties have been disputes and arbitration related to competition issues, plus disputes and cases related to investment, high value art, energy, IP, artificial intelligence, construction, and sports or athletics.
Given his extensive experience in complex matters he has developed the ability to quickly analyse and evaluate intricate and seemingly convoluted matters as well as multi-jurisdictional or parallel cases.
As arbitrator, he has served on the panel and sole arbitrator in numerous cases, including international arbitrations (ICC, ICDR, UNCITRAL) and is a member of the Arbitrator Databases at the ICC and LCIA and the Roster of Neutrals of the AAA, ICDR, HKIAC, KCAB, WIPO, KLRCA (AIAC), CRCICA, and other institutions throughout the world. This is discussed more in the tab on Experience as well. Richard is also a Fellow of the Chartered Institute of Arbitrators (FCIArb) and has been selected as a Chartered Arbitrator (C Arb), the highest designation at the CIArb.  He has also been selected to the Tech List of the SVAMC (Silicon Valley), a peer vetted selection of "the worlds leading technology neutrals," and, through his interest and legal experience with the arts, has been selected to serve on the Court of Arbitration for Art (CAFA) at the Hague.
Richard is profiled on the Global Arbitration Review Arbitration Research Tool (GAR ART), and practices out of Dallas and London.  The substance of his interview can be found on the My Approach page
Richard also represents children with learning disabilities on a pro bono basis in their legal issues with their schools. This is discussed more in the tab on Children with Disabilities.