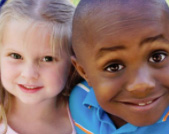 I also have the wonderful good fortune to have an exciting pro bono practice helping children with disabilities. My work in pro bono started in the liberal seventies with an important leafleting case in the Second Circuit and res judicata and section 1983 of the Civil Rights law, Thistlethwaite v City of New York. I have been committed to provide legal services to the poor at no charge and in particular helping children with learning and other disabilities

Later in the next decade, I was lead counsel in the back zoning preservation efforts for the State Thomas area in my home town Dallas, Texas. This eventually evolved to the enormous development of what is now known as "uptown" in Dallas. At the same time, I was engaged in some amazing pro bono projects, including representing the widow of Lee Harvey Oswald, Marina Oswald Porter, in the exhumation efforts of conspiracy theorists to bring up Lee Harvey as they suspected his body was not there and the Russians had removed it. He was there in fact.
In recent years, I have had the most rewarding experience representing children with learning disabilities through my firm's collaboration with Children's Medical Center in Dallas. These matters have been focused on ensuring the schools comply with requirements contained in such laws as IDEA (Individuals with Disabilities Education Act) and other statutes; I have also handled due process proceedings, discipline and bullying issues.
This is an area I want to continue and I intend for this to remain an important part of my practice going forward. There actually is nothing more rewarding and I feel very lucky to be able to help in this important area, as these kids are our future.
If you'd like to get in touch with me please click through to my contact page.