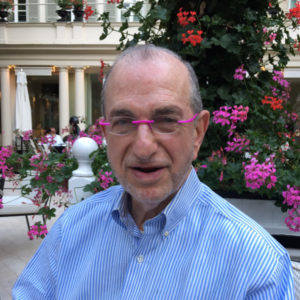 I approach arbitration assignments recognizing the duty and burden on me to do my best to "get it right". The parties have chosen to have their disagreement decided by arbitration instead of involving the state apparatus of dispute resolution. I have been fortunate to have received the appointment to resolve that disagreement and it is incumbent on me to find the just and correct resolution as likely there is no appellate body to which to defer or to review my award in detailed substance. That is a very heavy obligation no matter what kind of dispute, consumer, technological, competition related, sport, or high dollar business. Thus, I devote my best efforts as noted to get it right and will limit the number of appointments at any one time to avoid a circuit overload.
It is important to say that I have spent just about my entire legal career  dealing with cross cultural issues. I am very lucky to be extremely comfortable and at home in dealing with persons and enterprises from all walks on earth, Asian, European, African, deep South US, New York, or Midwest.  Indeed my practice has taken me abroad (Europe, Asia and South America) for a quarter to a third of each year since the late 1980s.  I have had disputes from the back woods in Alabama and Louisiana, to Lausanne, Riyadh, Seoul, rural Mexico, and Paris. I want to use this wonderful experience to help arbitrate matters and hopefully bring a fair resolution and serve as a bridge between cultural differences of the parties.
For me, arbitration is a collaborative effort with the parties and the chosen Tribunal. I ask the parties to agree if possible with me on an appropriate procedure, grounded in their preferred culture in civil law or common law, for example whether to adopt expert protocols or special evidence exchange or discovery requirements.  I am very familiar with both cultures and have participated in cases in the common and civil law regimes. Finally, I do everything in my power do to work to achieve resolution within the parties timetable and certainly within the Institution's timetable if there is one.